Rejuvenate and replenish. From the food you eat to the way you sleep and the earth beneath your feet, wellness is integrated into your whole wellness experience. Dive deeper with personalized wellness programs and discover what your body really needs 
Rejuvenate and replenish. From the food you eat to the way you sleep and the earth beneath your feet, wellness is integrated into your whole wellness experience. Dive deeper with personalized wellness programs and discover what your body really needs 
WELLNESS COLLECTION
SHA WELLNESS CLINIC, SPAIN
SHA Wellness Clinic is a transformative experience that helps people achieve and maintain an optimal state of health.
DISCOVER
An experience immersed in nature, combining an exceptional standard of accommodation with integrated wellbeing facilities.
DISCOVER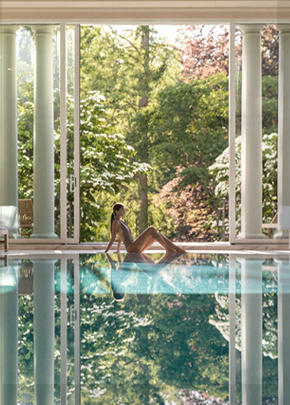 OETKERS BRENNERS PARK, GERMANY
Wash the stress away and enjoy results-driven face and body therapies to rejuvenate body and soul
DISCOVER
Enter a world of timeless glamour, where each carriage holds a new experience to be discovered. Enjoy a journey through scenic wonders surrounded by classic splendor.
TRAINS COLLECTION
Bespoke train journeys lasting from 48 hours to 14 nights. Rovos Rail links some of the continent's greatest destinations.
DISCOVER
BELMOND VENICE – SIMPLON ORIENT EXPRESS
Be wined and dined in meticulously restored 1920s dining cars. Between plush cabins and palpable history, an astonishing journey awaits.
DISCOVER
ROCKY MOUNTAINEER, Canada
Journey through
the clouds
The unparalleled beauty of the highest peaks in the Canadian Rockies meets the comfort of luxury train travel.
DISCOVER
Explore the elegant lifestyle of all-inclusive ultra-luxury cruising across fascinating destinations aboard intimate luxury cruise ships.
CRUISE COLLECTION
Explore the elegant lifestyle of all-inclusive ultra-luxury cruising aboard Silversea intimate luxury cruise ships.
DISCOVER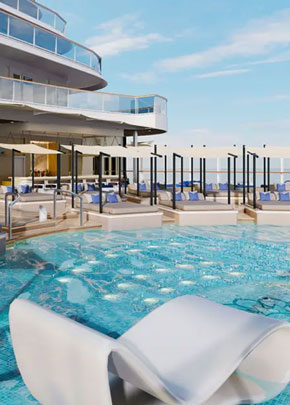 Transforming luxury cruises into ocean journeys which inspire you to immerse deeper and linger a little longer.
DISCOVER