We dream about sharing our beautiful collection with you!
We design unique travel itineraries comprising the world's most desirable destinations and luxury lifestyle hotel brands.
When creating a journey that truly matches your unique style and dream, we rely on our attention to detail.
By blending an ambitious approach to travel design and the most luxurious experiences, we create moments that will last for a lifetime.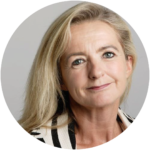 Travelling has always been a passion of mine and as an experienced travel designer I simply love luxury hotels. I believe in hand-picking the most exclusive hotels and excellent locations only
Whether it's a discreet and luxurious getaway, the perfect family vacation or an exclusive business trip I dedicate my heart and soul to designing bespoke and exquisite experiences for you and the ones you love.